Granite Bevel Markers

Bevel Markers are slightly slanted memorials. The front of the Bevel Marker is lower than the back.
A standard Bevel Marker is 6 inches in the back and 4 inches in the front.
A Bevel Marker may have a sawn notch to incorporate a vase.  
These are sometimes called Wedge Markers, Pillow Markers or Hickey Markers.  Bevel markers may be installed with a base or directly on the ground.
DFW Markers is part of Memorial Monuments and is a proud member of the Southern Monument Builders Association, Texas Cemeteries Association and the Monument Builders of North America.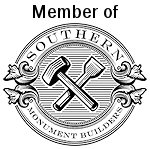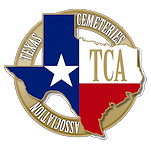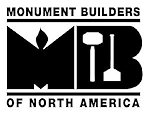 Memorial Monuments offers cemetery headstones, monuments, tombstones, memorials, bronze cemetery grave markers, granite cemetery grave markers, bronze vases, granite vases, serving Fort Worth, Arlington and all of Tarrant County, Texas. Call 1-800-235-4573